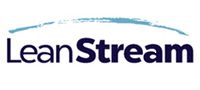 Copyright © 2020 LeanStream. All rights Reserved.
Introducing ConnectEdge | The "Unlimited Everything" Cellular Plan
LeanStream is excited to launch ConnectEdge on October 1st. ConnectEdge is an 'unlimited everything' cellular phone & data plan reserved specifically for education employees (and their families).
Unlimited everything means exactly that. Get unlimited talk, text, data and your choice of 4 options of phones (iPhone 12 Mini, iPhone SE, Samsung Galaxy A32, Samsung Galaxy A52) for $39.99 - $49.99 per month. Oh, and there are absolutely no contracts. Enroll any time, cancel any time ... simple as that.

ConnectEdge is powered by T-Mobile (recently affirmed as the nation's fastest 5G network in a review by Ookla). This is truly a special plan, with special pricing, developed for a very special group of people.